St. Anne's CSS Eagles Music
CURRENT STUDENTS
(MAJOR CLASS ASSIGNMENTS)
GRADE 9 QAT
GRADE 10 QAT
GRADE 11/12 QAT
GUITAR CLASS QAT
QUICK WORKS CITED GUIDE
MLA FORMAT: Works Cited Page at end of Presentation/Website/Essay.

Use In-Text Citations on all of your projects.

Simple format:
Include in the
text
the first item that appears in the Work Cited entry that corresponds to the
citation
(e.g. author name, article name,
website
name, film name). You do not need to give paragraph numbers or page numbers based on your
Web
browser's print preview function.
Powered by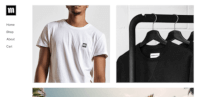 Create your own unique website with customizable templates.