St. Anne's CSS Eagles Music
HIPQUEST
​An interactive student-driven activity
On October 17th, Canada lost a great poet, artist, and musician. Gord Downie, lead singer of The Tragically Hip, was much more than an eccentric frontman - he was a voice for our nation.
- Lauren Simmons
Today you will be embarking on a WEBQUEST in groups of 2-3. Follow the instructions and enjoy. Tomorrow we will complete the assignment with listening and presentations.
GET THE BACKGROUND
1) Get to know Gord & "The Hip" a little bit better. How important was Gord?


​GET ORGANIZED
2) Draw a number from the jar that is passed around.
​
3) Find the partners who drew the same number as you.
LISTEN
4) Check the list at the bottom to find the song that corresponds with your number. Find the song online and listen to it while reading the lyrics. Listen with/without the lyrics and then read the lyrics out loud (we will go over tips for how to analyze a song).
BREAK IT DOWN
5) Analyze the lyrics and discuss them with your partner. The Hip have been known to write about many issues from Canadian Politics to Social Justice to Hockey. On the surface, what do you think the song is about?
​
6) All of these songs have been hand picked for a reason. There is deeper meaning behind the words. Research the song. What are Gord and the boys singing about in this song? Why is this song important to Canadians?
REPORT BACK
7) Tomorrow we will have a listening party. You will play your song for the class (if you find a cool live video that is professional quality, we can watch that one too). Mr. Geddis will provide a class set of lyric sheets for all of the songs.

8) After we have listened to the song you will do a very brief presentation (2-3 Minutes) where you will tell us the story behind the song. Let us know what the song is about AND what it means to you. HINT: Pretend that you are trying to "sell us" on why your song is AMAZING.
As musicians ourselves, lets respect and honour one of Canada's greatest by gaining some knowledge about his music.
Song Selections:
1) Fireworks
2) Fifty Mission Cap
3) Nautical Disaster
4) Courage
5) Looking for a Place to Happen
6) Wheat Kings
7) 38 Years Old
8) Bobcaygeon
9) Secret Path
10) Land
Simple Evaluation
Level 1: Limited Level 2: Some Level 3: Good Level 4: Excellent

Knowledge: Student(s) demonstrated _________ understanding of what the song is about.

Thinking: Student(s) demonstrated _________ ability to analyze the lyrical content of the song and interpret in critical and creative ways when delving into the "meaning" of the song.

Communication: Student(s) demonstrated _________ organization and professionalism in their 2-3 minute presentation to the class (everyone in the group talked about something).

Application: Student(s) have done a(n) _________ job of creating a presentation that Gord would think is "cool".
Powered by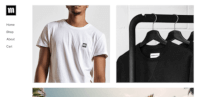 Create your own unique website with customizable templates.